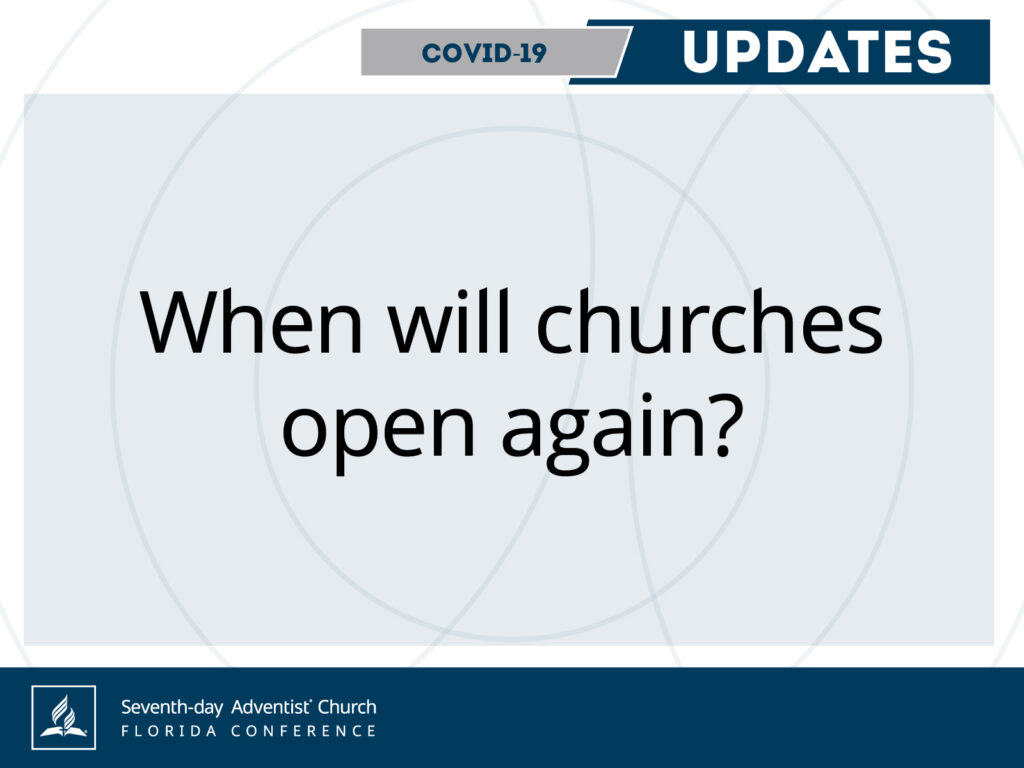 When will churches open again?

Dear Florida Conference family,
As the situation we face continues to escalate, we remain cautious but hopeful regarding our churches' doors opening again.
Administration is currently asking that our churches remain closed through April 11, 2020. Please keep in mind, circumstances can change, and we will continue to monitor the fluid situation prayerfully and adhere to the guidelines of the CDC, keeping you informed if there are any changes between now and then.
Our prayers are with each of you as you continue to guide and lead your flock. You are not alone, and we are here to help in any way we can. May we all hold tight to the promise of Joshua 1:9, "Be strong and courageous. Do not be afraid; do not be discouraged, for the Lord your God is with you wherever you go."
Thank you,
Florida Conference Administrative Committee