The goal of the Communication and Public Relations department is to amplify the message of the Seventh-day Adventist Church in Florida so it may have a greater impact on the constituents and communities which the Florida Conference serves.
We work toward this goal by reaching out to diverse church audiences — both internally and externally — through many avenues of communication. Connecting with our constituents through social media, sharing news stories and testimonies digitally and through printed publications, and supporting local churches are some of the ways we minister and share our message. Through our work, we foster a clearer image of the church, its mission, activities, and witness, so that many will become followers of Christ and members of His church.
1 event,
February 28: Income Protection Strategies To register, email: planned.giving@floridaconference.com or call 407-644-5000 ext 2246 or 2241.
1 event,
Men's Ministries 30th Anniversary Convention
Celebrate the 3oth Anniversary of Men's Ministries in Florida Conference. Sign up at men.floridaconference.com.
1 event,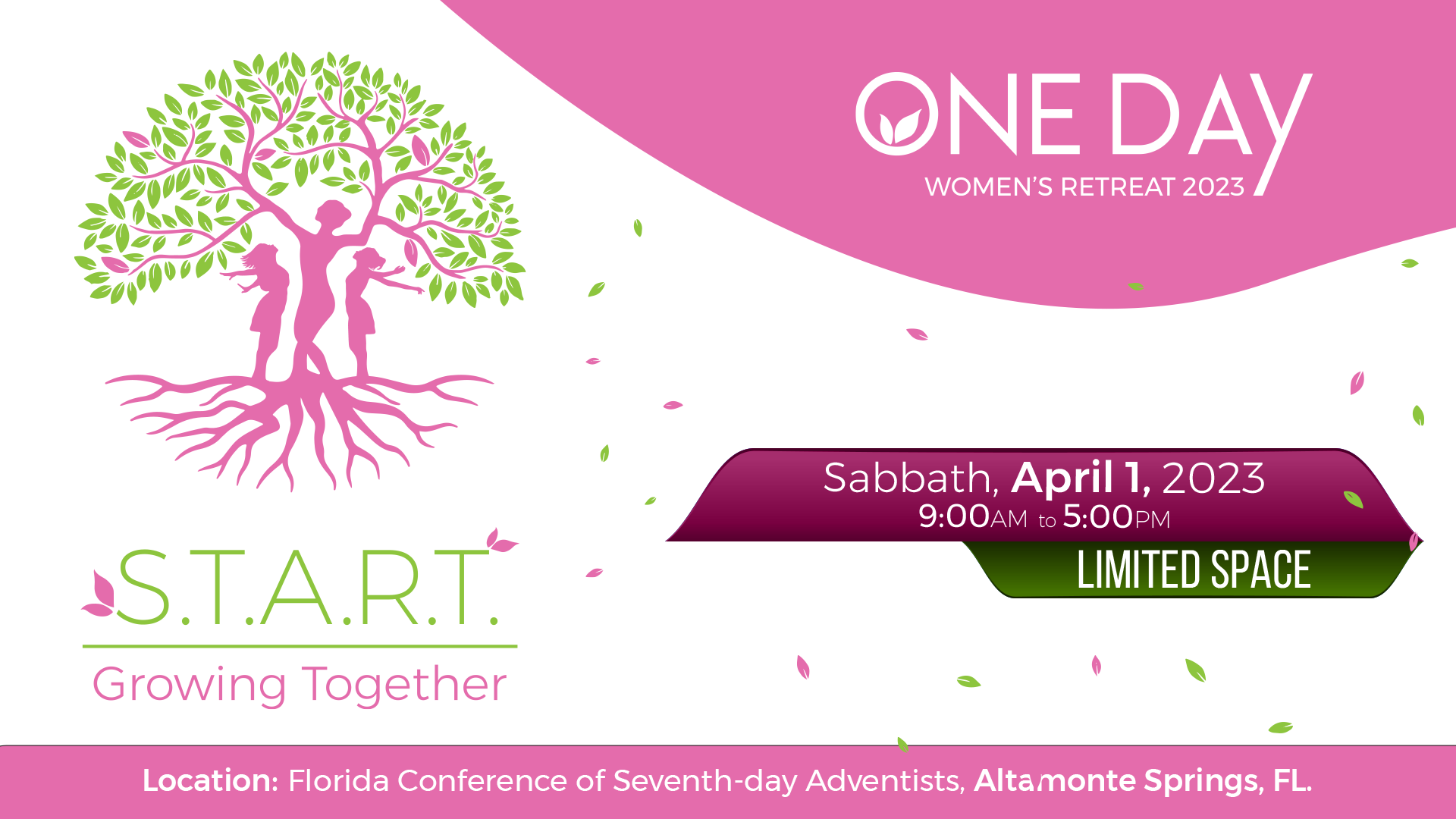 Sabbath, April 1, 2023 9:00AM to 5:00PM Where: Florida Conference of Seventh-day Adventists, Altamonte Springs, FL. Keynote Speaker: Chaplain Peggy Trusty Seminar Presenters: Pastor Tatiana Correa Seminar Presenters: Dr. Patricia Temes Price will include materials, seminars, food and gift.
Florida Conference Events