Spanish Language Ministries
.
El propósito con el que fue creado el Instituto FIEL de la Asociación de la Florida es el de preparar a sus laicos en el trabajo serio de la evangelización. El currículo, en base a la Biblia, prepara estudiantes para predicar y servir como maestros de la misma. Aquí, los estudiantes aprenden a basar sus estudios en la verdad de la Palabra de Dios y a fortalecer su confianza en el Espíritu de Profecía y la organización. Además, el objetivo es desarrollar disciplina y profundidad en el estudio de la verdad que predicarán y enseñarán a lo largo de sus estudios y de sus vidas. Invitamos a los interesados a unirse al alumnado de FIEL poniéndose en contacto con el personal de nuestra oficina que se encuentra más abajo. Mantente informado de todo lo que tiene que ver con el Instituto FIEL a través de los boletines informativos que se publican aquí periódicamente. Es nuestro más ferviente deseo que el Señor los prospere en su preparación de hacer discípulos para la gloria y honra de nuestro amoroso Dios.
read more
1 event,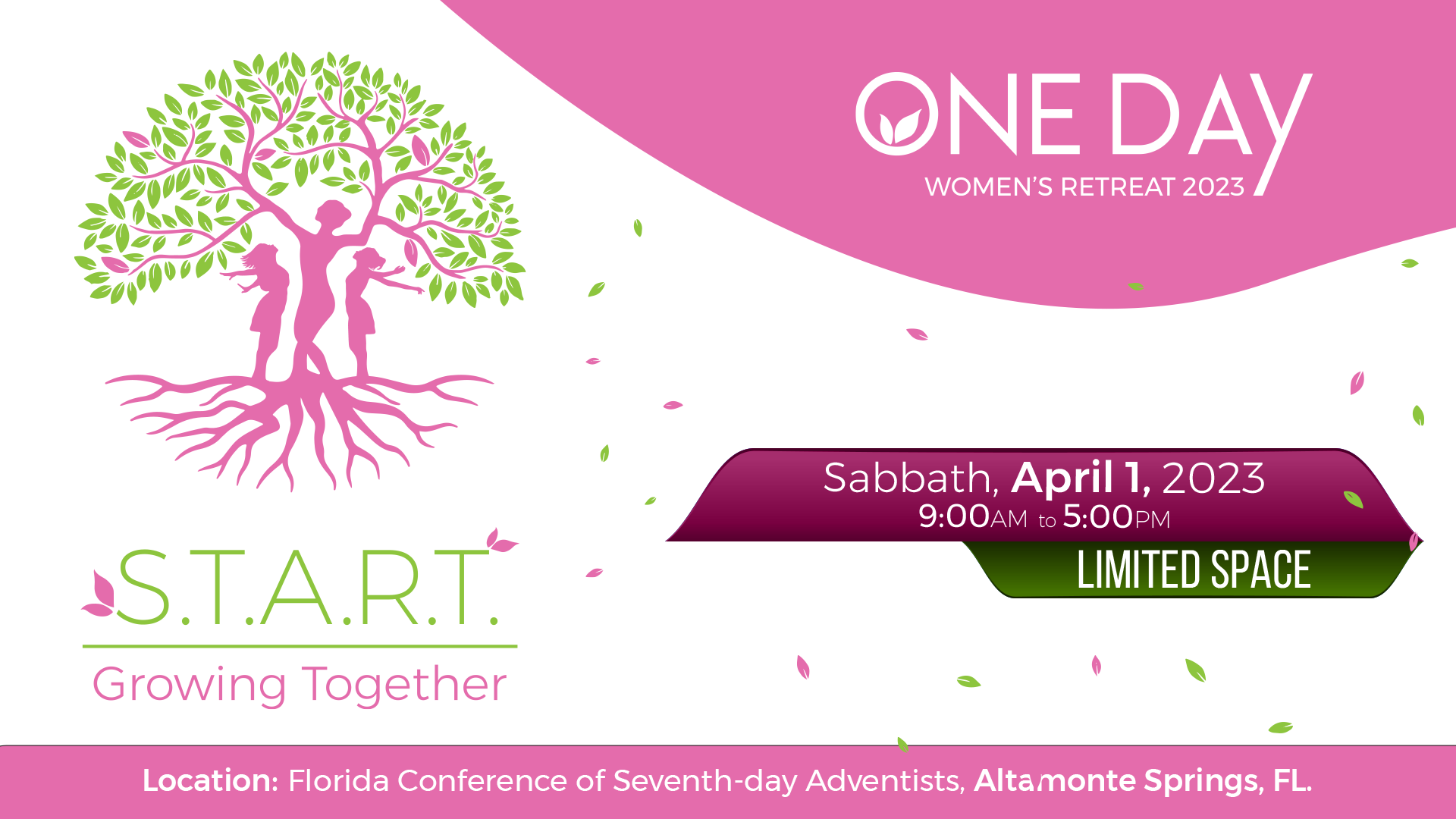 Sabbath, April 1, 2023 9:00AM to 5:00PM Where: Florida Conference of Seventh-day Adventists, Altamonte Springs, FL. Keynote Speaker: Chaplain Peggy Trusty Seminar Presenters: Pastor Tatiana Correa Seminar Presenters: Dr. Patricia Temes Price will include materials, seminars, food and gift.
1 event,
2023 Camp Meeting: Building the Kingdom of God
1 event,
2023 Camp Meeting: Building the Kingdom of God
1 event,
April 25: Setting Up  Income Streams for your Retirement  To register, email: planned.giving@floridaconference.com or call 407-644-5000 ext 2246 or 2241.
1 event,
2023 Campestre: Constuyendo el Reino de Dios
1 event,
2023 Campestre: Constuyendo el Reino de Dios
Florida Conference Events