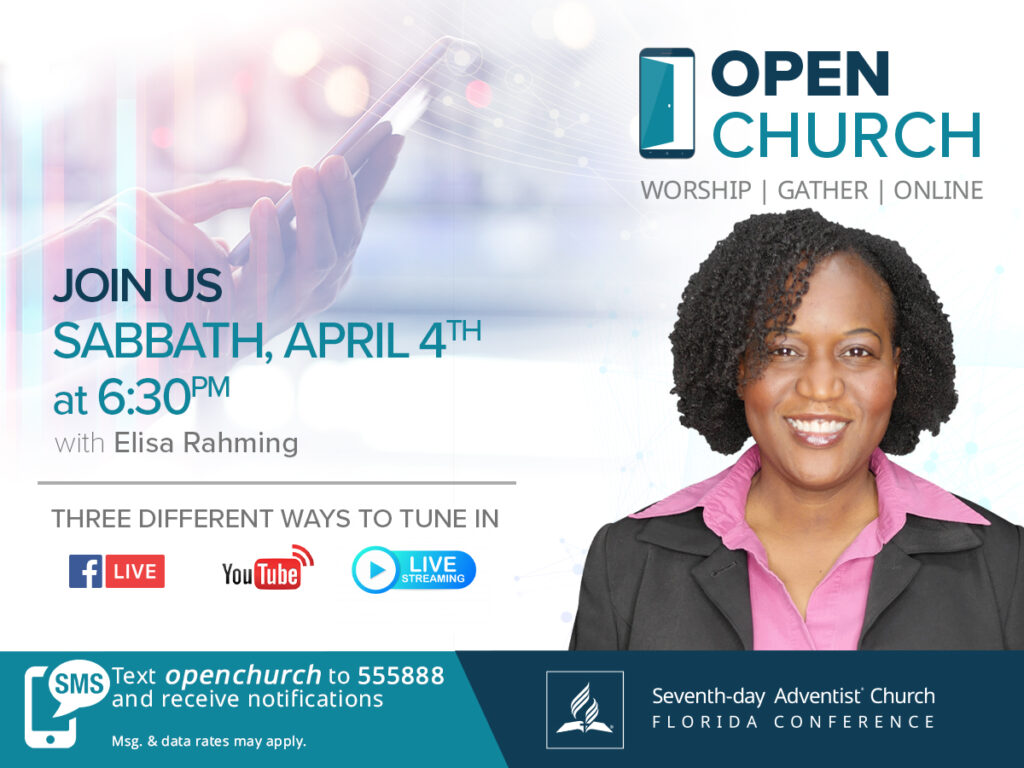 Open Church Sabbath Vespers

This coming Sabbath Elisa Rahming, Florida Conference Treasurer will be bringing us a message of finding peace in hard times.
Sabbath, April 4.
6:30pm
"For where two or three gather in my name, there I am with them" Matthew 18:20. Gather with your family and let us worship together!
livestream.floridaconference.com
facebook.com/floridaconference