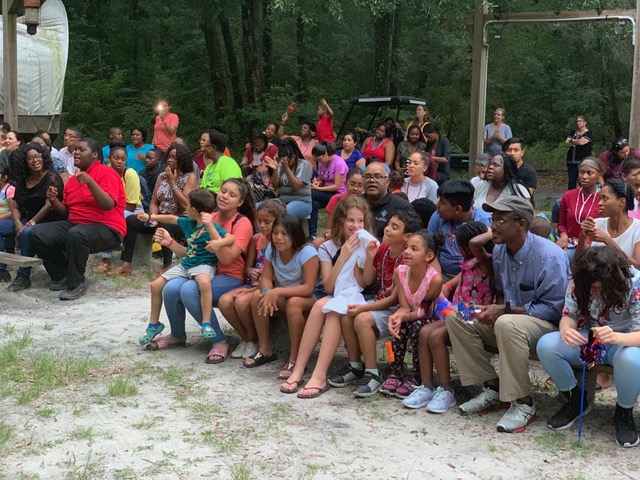 Learning to Love

The first Hispanic single parents event of the Florida Conference, under the leadership of Dr. Efrain Duany Jr., took place July 5-7, 2019 at Camp Kulaqua. More than 150 parents and children attended, desiring to have an encounter with God through nature and the resources offered.
The theme of the event, Learning to Love (Aprendiendo a Amar), is also the title of one of Dr. Duany's, books which aims to benefit its readers in their everyday life interactions with others. In the seminars presented, Dr. Duany emphasized that the most important task a human being has is to learn to love. Sadly, love is one of the things we least emphasize in our family life because we take for granted that we know how to love.
Towards the end of the event, everyone came to the conclusion that it is necessary to learn to love because it is a commandment from God himself. Therefore, love is an emotional and spiritual need, and is God's way of healing the hurting souls in the world.
The single parents who attended the retreat left motivated to raise a generation of children willing to love God and their neighbor. They were challenged to begin the process of learning to love with the intent to impact their families and future generations in a way that brings them closer to the Lord while reaping the benefits of happier and healthier families and churches.