In Deuteronomy 7:15, God says, "I will lay upon you none of the diseases of Egypt." Our purpose at Florida Conference Health Ministries is to exalt the great health principles of the Bible, thus leading men and women to a better life and a closer relationship with God. Many people can be reached for Christ when they are seeking better health. And that is our mission. For example, one woman was searching for better health and purchased some of our health books. As a result, she started Bible Studies and not only changed her health but found Christ and was baptized into our faith. She has since been a faithful member and leader in her church. There are so many ways to serve in this ministry, and we hope you will allow us to help you be a part of Florida Conference Health Ministries.
Vilma D. Guerrero, MBA
Accounting Specialist
1 event,
February 28: Income Protection Strategies To register, email: planned.giving@floridaconference.com or call 407-644-5000 ext 2246 or 2241.
1 event,
Men's Ministries 30th Anniversary Convention
Celebrate the 3oth Anniversary of Men's Ministries in Florida Conference. Sign up at men.floridaconference.com.
1 event,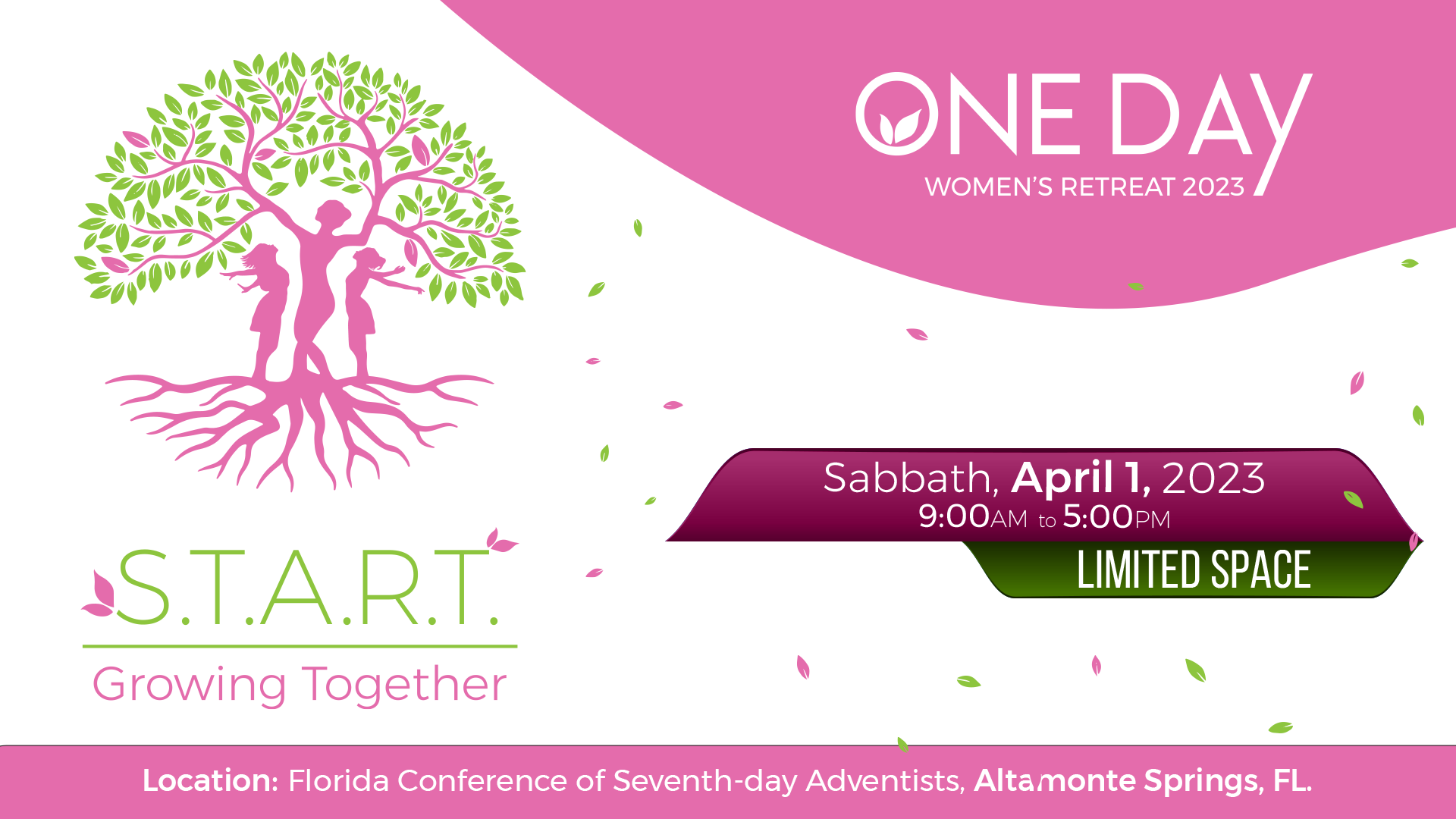 Sabbath, April 1, 2023 9:00AM to 5:00PM Where: Florida Conference of Seventh-day Adventists, Altamonte Springs, FL. Keynote Speaker: Chaplain Peggy Trusty Seminar Presenters: Pastor Tatiana Correa Seminar Presenters: Dr. Patricia Temes Price will include materials, seminars, food and gift.
Florida Conference Events