The Great Object of our publications is to exalt God and to call attention to the living truths of His Word.
To accomplish this, we have two Literature Evangelism Programs, our "Big Book" and our "Student" programs.
Last summer, one of our students sold the book, "Peace Above the Storm" by Ellen White to a businessman. A couple of months later, this student was in a completely different area of town and was directed by her leader to canvass a rather rough business area. Almost passing by a certain building, she decided to go in, and to her surprise a man recognized her. It was the man from two months before who told her that book had changed his life.
It is true that our books are life changing, but so are the literature evangelists who sell them. This is a ministry everyone, including you, can be a part of. We hope you will be a part of our Publishing Ministry.
1 event,
February 28: Income Protection Strategies To register, email: planned.giving@floridaconference.com or call 407-644-5000 ext 2246 or 2241.
1 event,
Men's Ministries 30th Anniversary Convention
Celebrate the 3oth Anniversary of Men's Ministries in Florida Conference. Sign up at men.floridaconference.com.
1 event,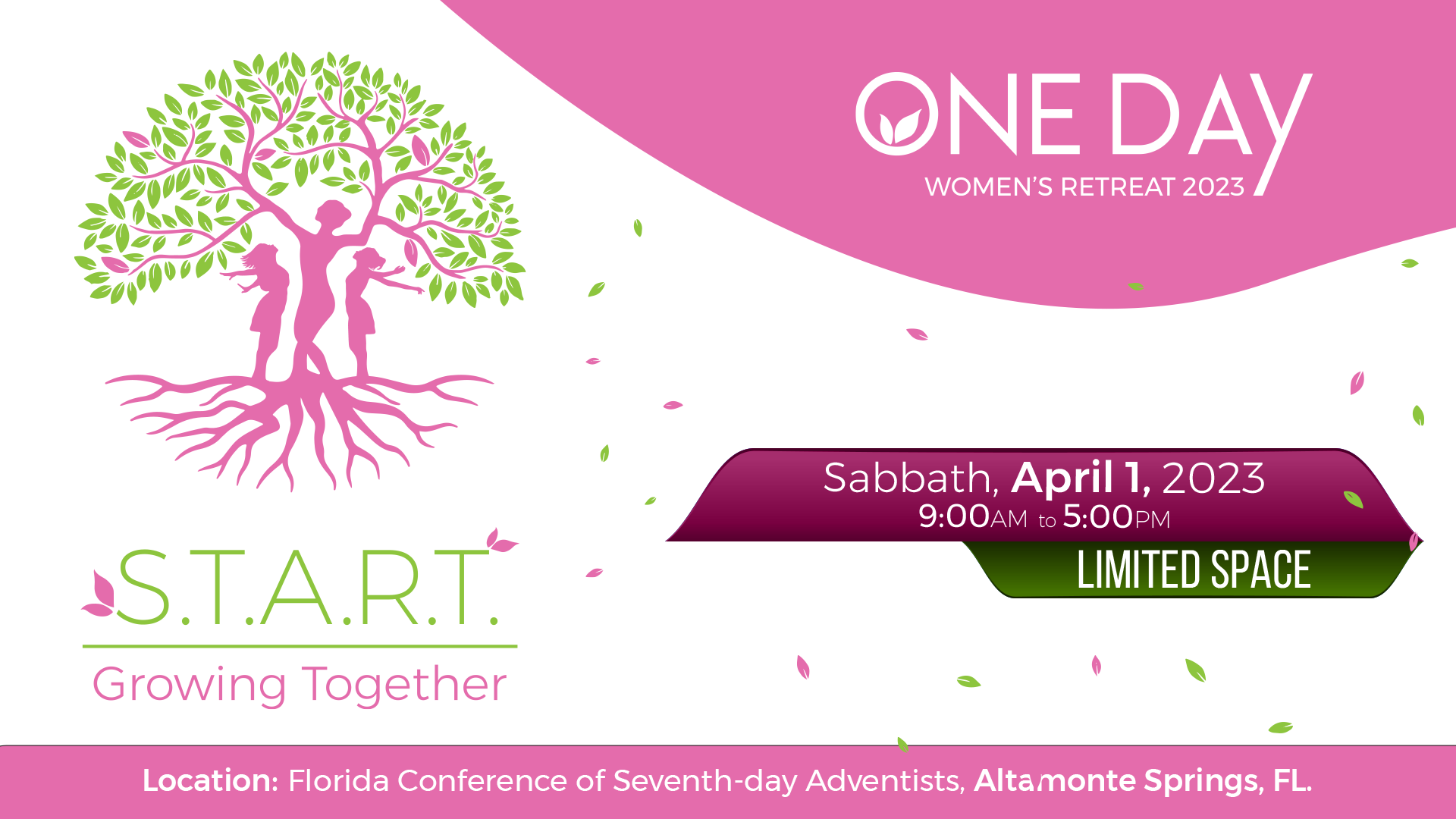 Sabbath, April 1, 2023 9:00AM to 5:00PM Where: Florida Conference of Seventh-day Adventists, Altamonte Springs, FL. Keynote Speaker: Chaplain Peggy Trusty Seminar Presenters: Pastor Tatiana Correa Seminar Presenters: Dr. Patricia Temes Price will include materials, seminars, food and gift.
Florida Conference Events