In 1853, only a few years after the first group of Sabbath-keeping Adventists was formed in Washington, New Hampshire, James White organized the first regular Sabbath School in Rochester, New York. In 1852, estimating an informal membership of about 1,000 in the state of New York, White had written a series of 19 lessons appearing in the new Youth's Instructor.
From its inception Sabbath School has focused on four emphases that are still prominent to this day: fellowship development, community outreach, Bible study, and foreign mission. A solid balance of these elements characterizes the most vital Sabbath Schools around the world.
Based on these four emphases, from its beginning in 1853, Sabbath School membership has exploded from a handful of believers in upstate New York to an estimated 14 million today.
Conrad Duncan
Vice President for General Administration
John Mills
Associate Director for General Administration
Janeth Montenegro
Administrative Assistant
1 event,
February 28: Income Protection Strategies To register, email: planned.giving@floridaconference.com or call 407-644-5000 ext 2246 or 2241.
1 event,
Men's Ministries 30th Anniversary Convention
Celebrate the 3oth Anniversary of Men's Ministries in Florida Conference. Sign up at men.floridaconference.com.
1 event,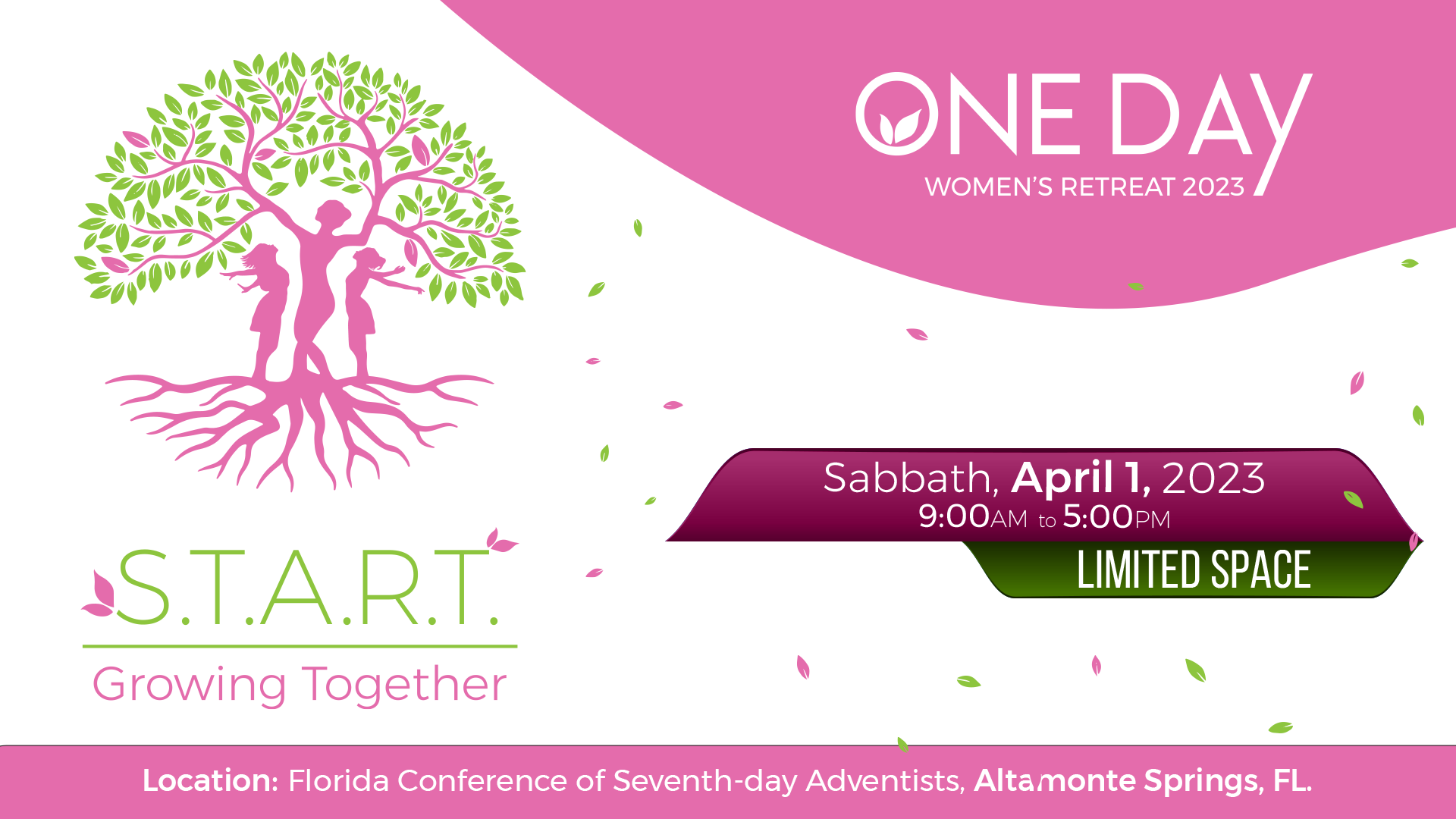 Sabbath, April 1, 2023 9:00AM to 5:00PM Where: Florida Conference of Seventh-day Adventists, Altamonte Springs, FL. Keynote Speaker: Chaplain Peggy Trusty Seminar Presenters: Pastor Tatiana Correa Seminar Presenters: Dr. Patricia Temes Price will include materials, seminars, food and gift.
Florida Conference Events