Spanish Language Ministries
.
¡Bienvenidos! Es para nosotros grato contar con su visita y compartir con usted los planes, iniciativas, estrategias y desafíos con los que estamos comprometidos para hacer de nuestra misión y de nuestra visión una feliz realidad en la vida e cada uno de nuestros 17,779 miembros en las 106 congregaciones hispanas.
La misión de los Ministerios en español del estado la Florida está basada en preparar discípulos maduros en comunidades bíblicas para la venida de Jesús.
Nuestra visión es liderar y lograr un movimiento misionero sólido formando discípulos auténticos en todas nuestras iglesias de habla hispana para llegar efectivamente a personas de todas las edades y culturas para el reino de los cielos.
read more
1 event,
February 28: Income Protection Strategies To register, email: planned.giving@floridaconference.com or call 407-644-5000 ext 2246 or 2241.
1 event,
Men's Ministries 30th Anniversary Convention
Celebrate the 3oth Anniversary of Men's Ministries in Florida Conference. Sign up at men.floridaconference.com.
1 event,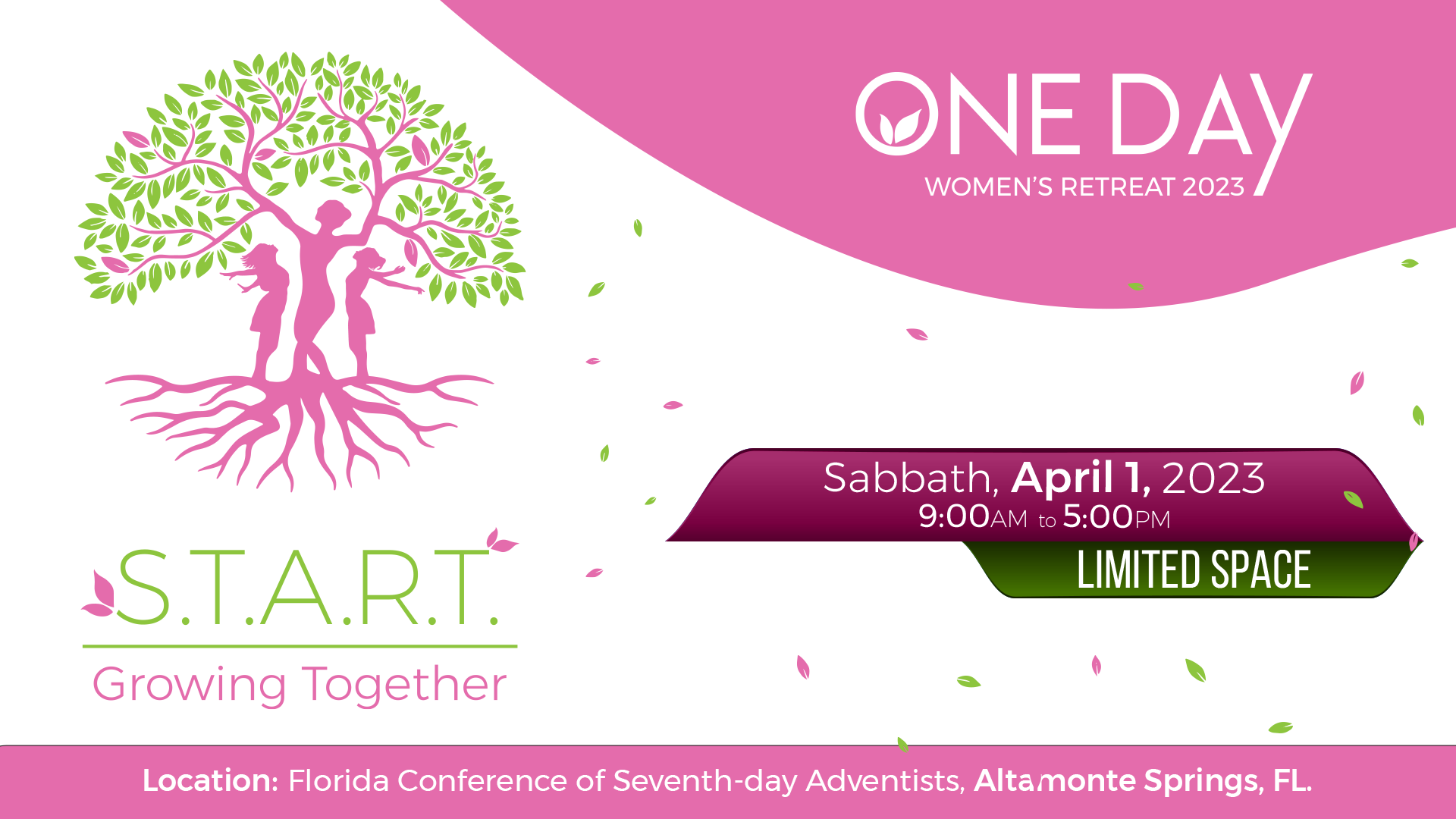 Sabbath, April 1, 2023 9:00AM to 5:00PM Where: Florida Conference of Seventh-day Adventists, Altamonte Springs, FL. Keynote Speaker: Chaplain Peggy Trusty Seminar Presenters: Pastor Tatiana Correa Seminar Presenters: Dr. Patricia Temes Price will include materials, seminars, food and gift.
Florida Conference Events