AAA
,
ABC
,
Administration
,
Adventurers
,
Business
,
Camp Ministries
,
Community Services
,
Development & Planned Giving
,
Disabilities Ministries
,
Education
,
Entrepreneur
,
Entrepreneur
,
Everyone
,
Health
,
Human Resources
,
Innovation
,
Innovation
,
Men's Ministries
,
Metro
,
Metro
,
Ministerio Infantil y Vida Familiar
,
Pastoral Ministries
,
Pastors
,
Pathfinders
,
Prayer Ministries
,
Prison Ministries
,
Property Development
,
Public Relations / Media / Press
,
Publishing
,
Risk Management
,
Sabbath School
,
Secretariat
,
Service Center (Mail/Shipping/Receiving/Print Shop)
,
Singles, Children & Family
,
Spanish-language Ministries
,
Sports
,
Startup
,
Startup
,
Startup
,
Stewardship
,
Strategy
,
Strategy
,
Teachers
,
Tech
,
Tech
,
Tech
,
Tips and hacks
,
Tips and hacks
,
Treasury
,
Trending
,
Uncategorized
,
VLP
,
Women's Ministries
,
Youth & Young Adult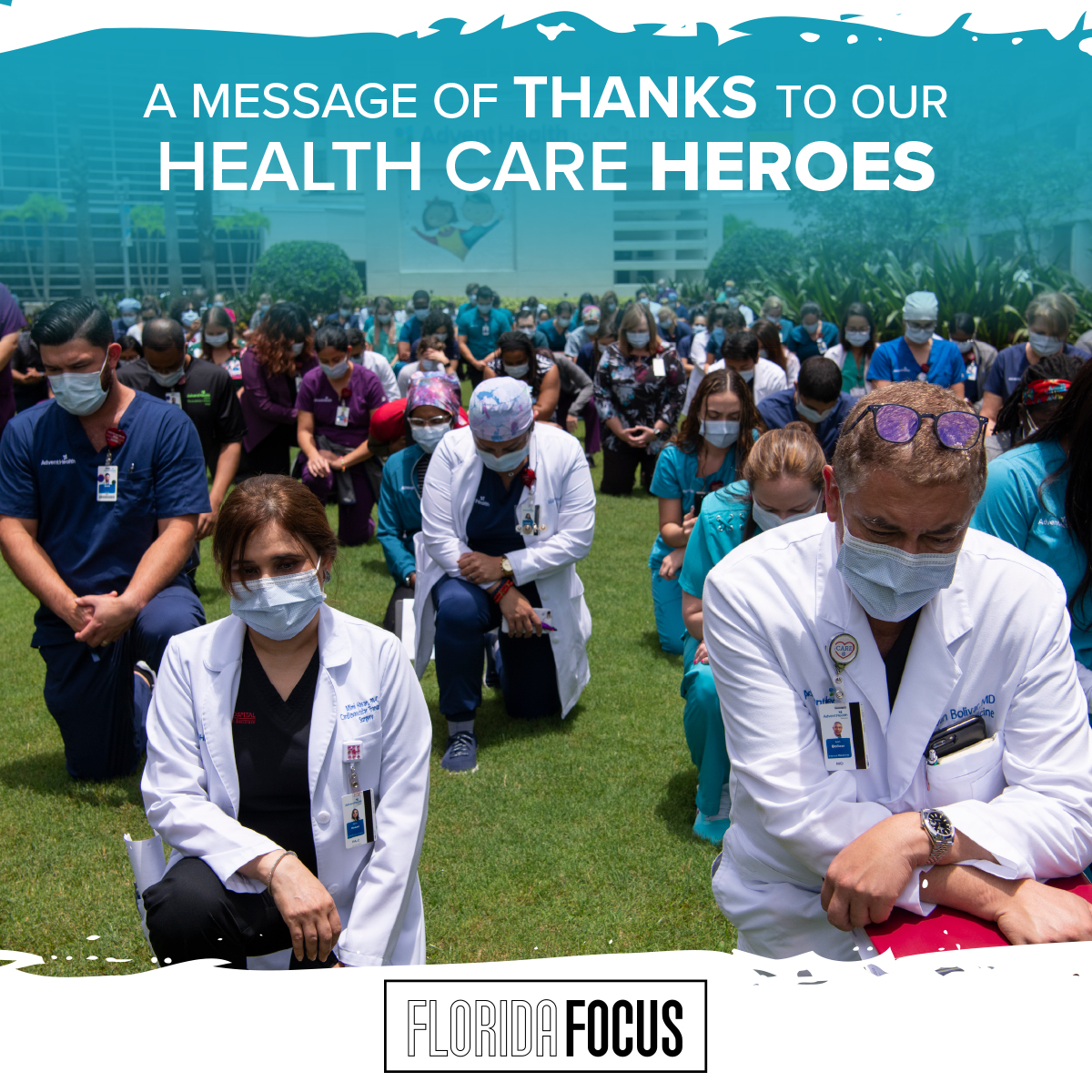 A message of thanks to our Health Care Heroes
Webster's Dictionary defines the word hero as "a person admired for achievements and noble qualities" or "one who shows great courage." Over the past few months, you, our frontline health care workers, have been fighting for the health and well-being of our communities in the battle against the COVID-19 pandemic. From first responders to nurses, and physicians to environmental services workers, team members with backgrounds that reach the corners of the globe show up every day, putting the needs of others before their own.
Clearly, you meet the criteria for the definition of a hero.
AdventHealth team members and health care workers all across the state of Florida help comprise this group of heroes and we are so proud of how everyone has stepped up for our communities. It takes a well-coordinated effort and a strong mission-driven culture to ensure the right things happen when the stakes are at their highest.
Each of you have followed your calling to serve others and make a difference in the lives of others.
You have performed extraordinarily in both providing our communities with basic health care services and taking on the added stress of COVID-19. For AdventHealth, we know that in these times of crisis, our mission of Extending the Healing Ministry of Christ is a light to the world.
Today, we stand ready for our patients to return for the services they postponed and to attend to needs that may have gone unmet during the lockdown. We are grateful that you, our heroes, have made all the required adjustments to our facilities and are working under the necessary procedures to safely serve those who come to us for care.
Our hope is that people take time to acknowledge your important work in our communities and, more importantly, keep you in their prayers. Thank you for serving as the hands and feet of Christ through the pandemic and always.
Sincerely,
Daryl Tol
President and CEO
Central Florida Division AdventHealth
Mike Schultz
President and CEO
West Florida Division AdventHealth