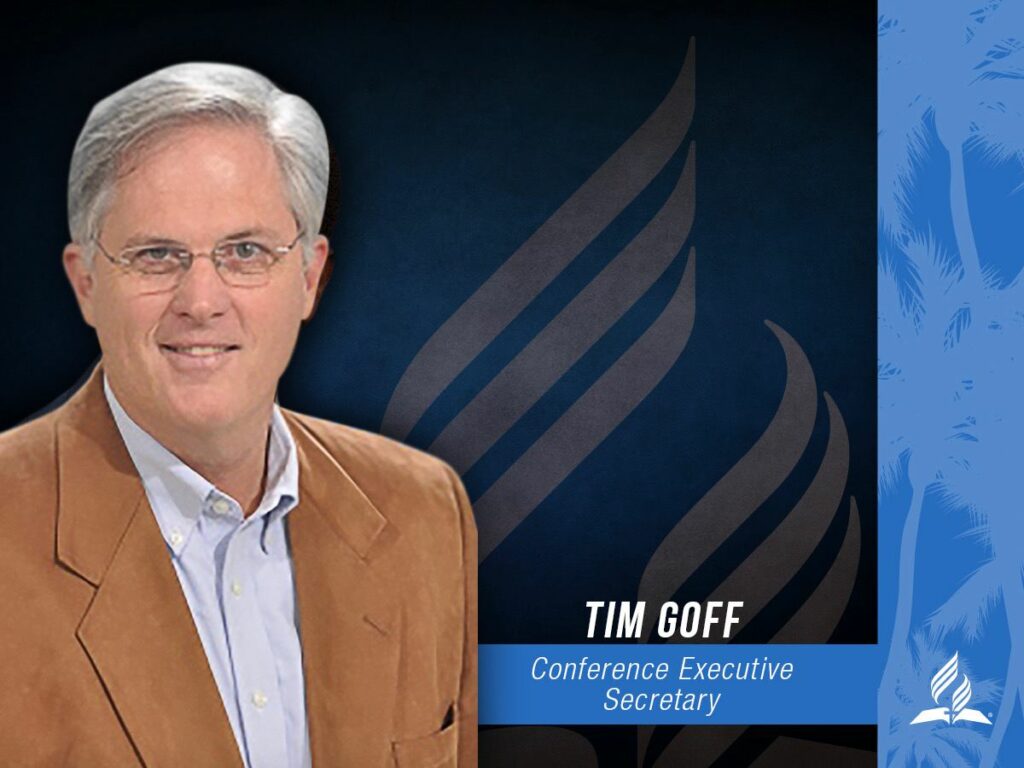 Dr. Tim Goff appointed new Executive Secretary.

The Florida Conference Administration is honored to announce that the Executive Committee voted on October 2, 2018, to appoint Tim Goff as Conference Executive Secretary.
Dr. Goff has served Florida Conference for more than 17 years as Pastor, Pastoral Ministries Field Associate, and most recently Vice President for Pastoral Ministries.
The administration is confident he is Spirit-led and well-equipped for his new responsibilities.
Please join us in congratulating and praying for Tim Goff as he continues working for God's church in his new position.