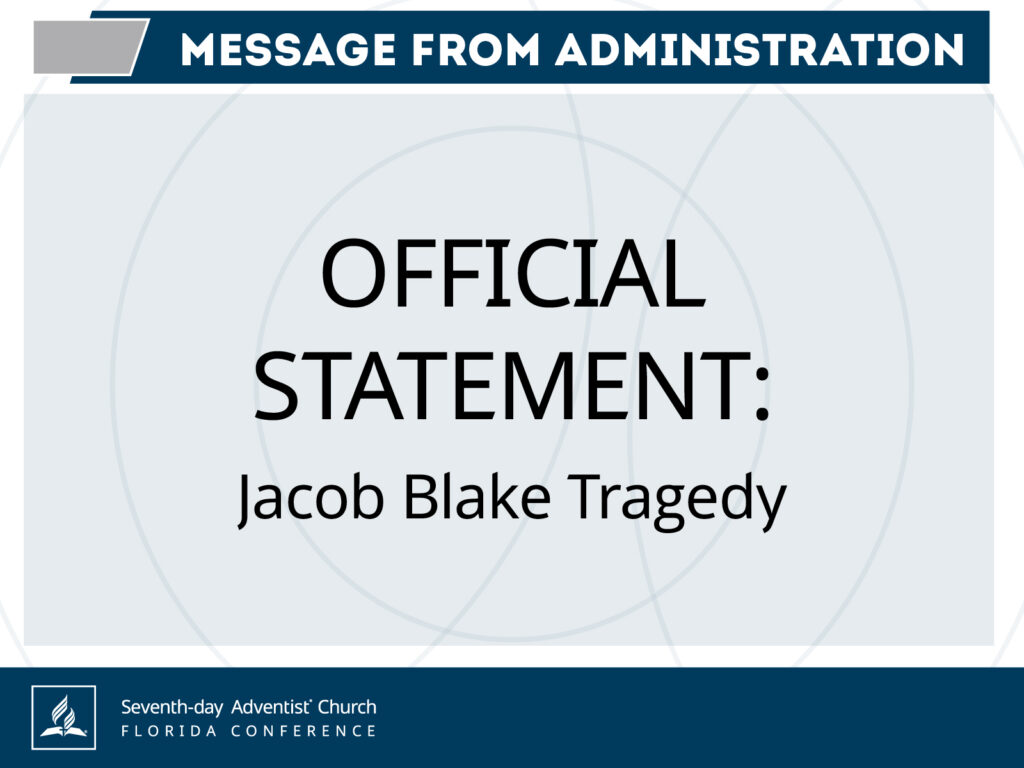 Official Statement: Jacob Blake Tragedy

Our hearts remain devastated by the racial fractures splitting our beloved land.  This devastation is sharpened with the shooting of Jacob Blake.  The tragedy of these situations violate all moral sensibilities. Regardless of any circumstances, we are alarmed, appalled, saddened, even tormented by this ongoing atrocity. That the reverberations lead to the diminishment or even loss of other precious lives make it all the more abhorrent.  Because we share a common bond with all Americans—indeed all peoples—who believe in liberty for all, equality for all, and justice for all, we must write these words to sharply condemn the horrors of this violence and decry its cause.
Seventh-day Adventists are united in their love for Jesus. It was he who said we must "love one another." This is how people will know you, if you love one another. In the gospel message, there is no respecter of persons; each one is equal in need before God as well as in being loved by God. Thus, we join with people all across this land to pray for peace, pray for transformation, and to pray for respect and peace to reign in this land.