The Adventurer Club is a Seventh-day Adventist Church-sponsored ministry open to all families of children in Grades Pre-K to 4th. Our mission is to support parents and caregivers in leading and encouraging their children in a growing, joyful love relationship with Jesus Christ.
The first few years of a child's life sets the stage for their future.  For parents/families of pre-K through fourth grade children, our Adventurer Clubs provide a safe place to encourage the development of the necessary social and interpersonal skills they need, in an environment that promotes Christian values and responsibilities.
read more
1 event,
FCLIFE serves the purpose of training believers who are faithful to Kingdom Growth. The discipleship and evangelistic principles they learn now, they put to work at their churches, places of employment, educational institutions, homes, and communities. This is a free one-day training event with complimentary lunch, study materials, and much more!
2 events,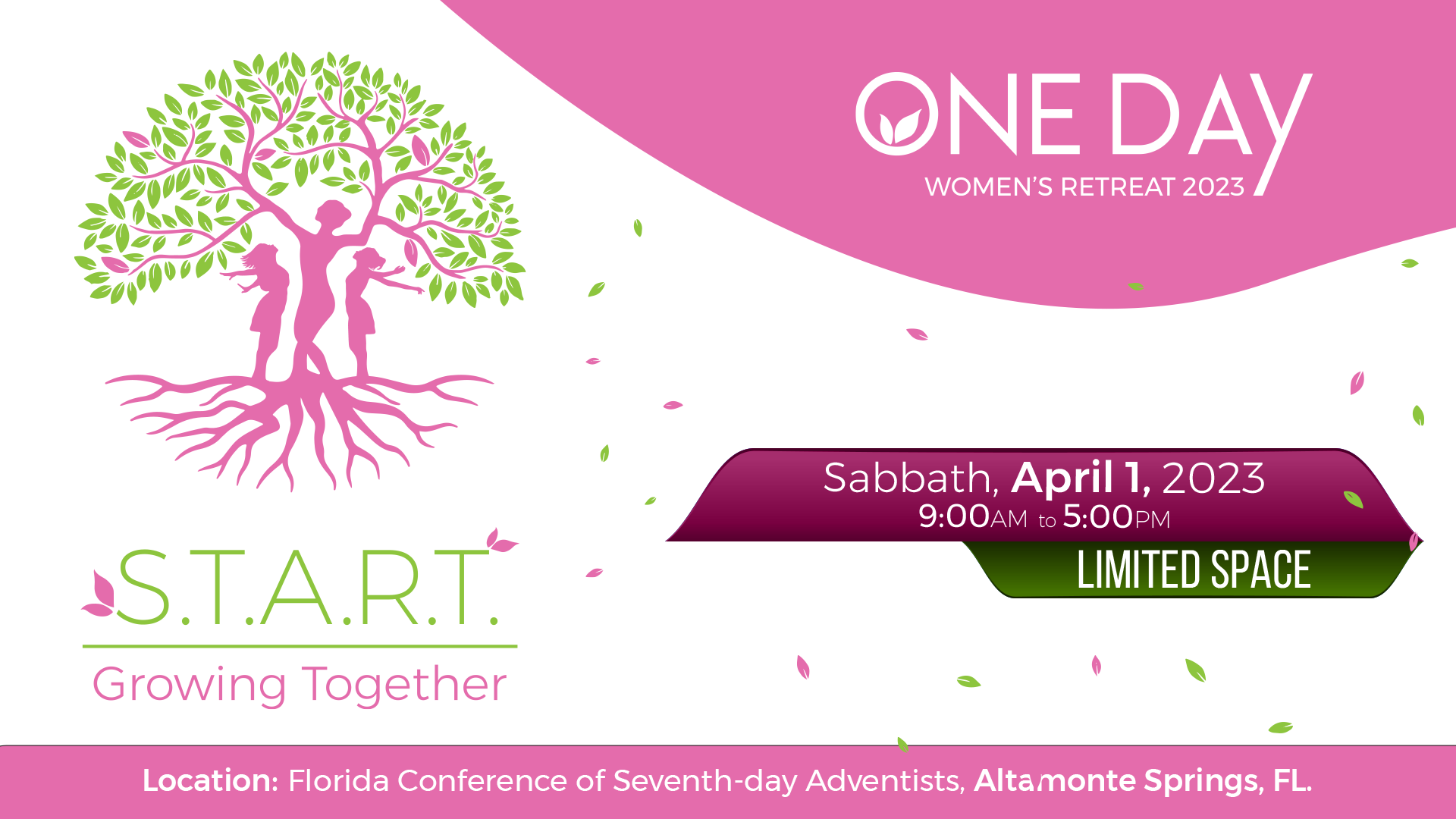 Sabbath, July 1, 2023 9:00AM to 5:00PM Where: Camp Kulaqua Spring Chapel 23400 NW 212th Ave High Springs, FL 32643 Keynote Speaker: Patricia Walden Seminar Presenters: Karla Rivera and Leilani Lim Price includes materials, seminars, food, and gift
Sabbath, July 1, 2023 9:00AM to 5:00PM Location: Camp Kulaqua: Spring Chapel 23400 NW 212th Ave High Springs, FL 32643 Keynote Speaker: Patricia Walden Seminar Presenters: Karla Rivera and Leilani Lim Price includes materials, seminars, food, and gift
Florida Conference Events