AAA
,
ABC
,
Administration
,
Adventurers
,
Business
,
Camp Ministries
,
Community Services
,
Development & Planned Giving
,
Disabilities Ministries
,
Education
,
Entrepreneur
,
Entrepreneur
,
Everyone
,
Health
,
Human Resources
,
Innovation
,
Innovation
,
Men's Ministries
,
Metro
,
Metro
,
Ministerio Infantil y Vida Familiar
,
Pastoral Ministries
,
Pastors
,
Pathfinders
,
Prayer Ministries
,
Prison Ministries
,
Property Development
,
Public Relations / Media / Press
,
Publishing
,
Risk Management
,
Sabbath School
,
Secretariat
,
Service Center (Mail/Shipping/Receiving/Print Shop)
,
Singles, Children & Family
,
Spanish-language Ministries
,
Sports
,
Startup
,
Startup
,
Startup
,
Stewardship
,
Strategy
,
Strategy
,
Teachers
,
Tech
,
Tech
,
Tech
,
Tips and hacks
,
Tips and hacks
,
Treasury
,
Trending
,
Uncategorized
,
VLP
,
Women's Ministries
,
Youth & Young Adult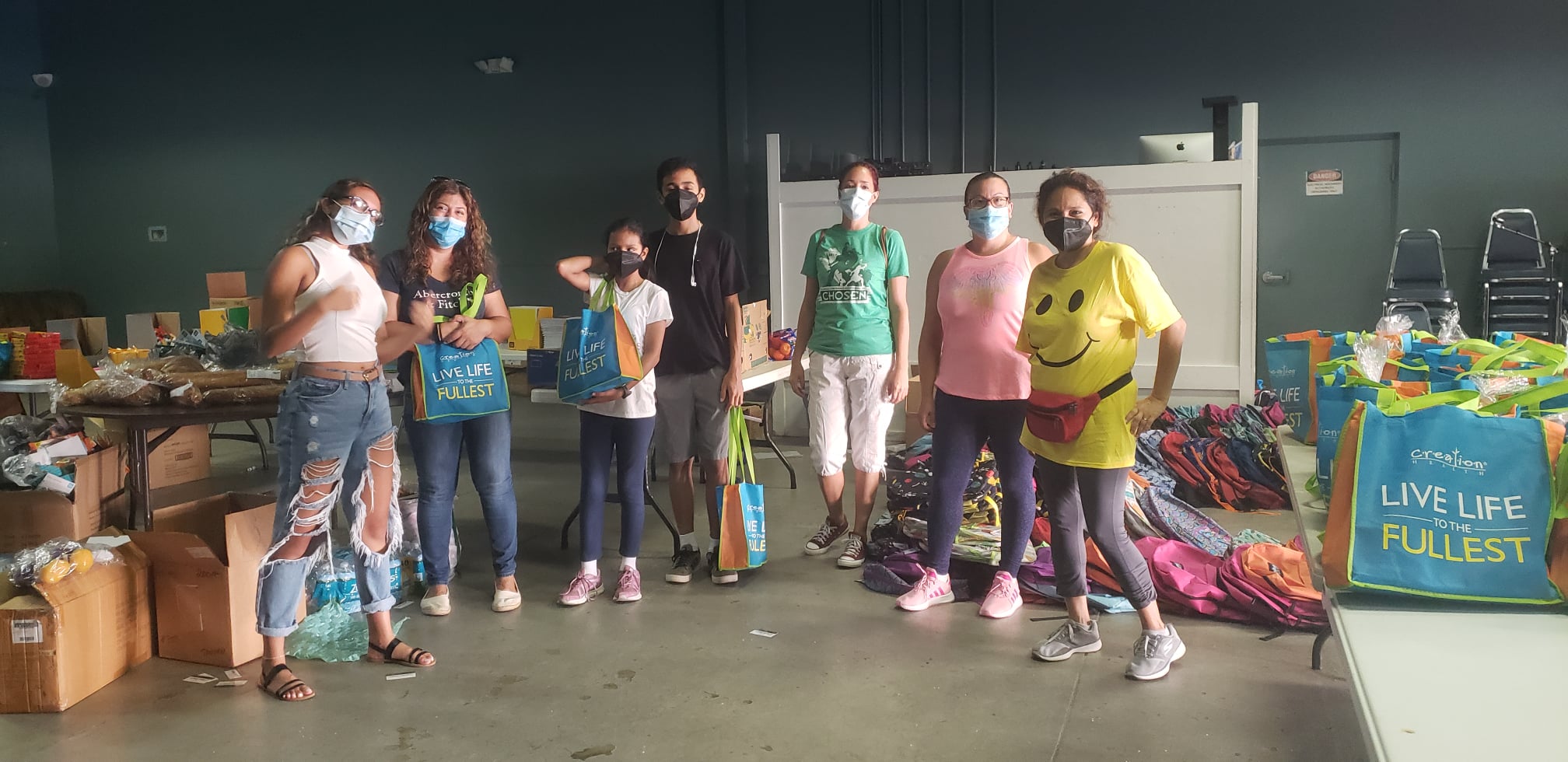 Showing Christ's Love During a Pandemic
By Melissa Simmons
COVID-19 has changed our lives in many ways. We have added face masks as a mandatory fashion accessory, we have had to learn what social distancing means; many of us have had to create an office or classroom space in our homes, and for many months we've had to worship together from the confines of our living rooms. Yet some of these changes have brought out the good in each of us. We have learned to appreciate people that we may have taken for granted such as grocery store clerks, hairstylists, teachers, doctors, nurses and all essential employees that have put themselves at risk amid a pandemic.
Unfortunately, many have suffered the loss of family or dear friends to this virus. Even more have lost their jobs, been furloughed, or had their hours cut as a result of the changes in our economy. The need for help has become even more apparent if we stop and look at those around us.
On July 26, 2020, the Forest City SDA church answered the call to assist families in the community that were in need as they prepared to send their children back to school. With the help of Whole Foods Market and AdventHealth Community Impact, they were able to pass out over 450 backpacks filled with school supplies, face masks, and boxes of food. With a slew of volunteers, a real need was met and people in the community were able to feel the love of Jesus in action.
The church building may be closed, but "church" goes far beyond four walls. As Jesus said in Matthew 25:40, "Whatever you did for one of the least of these brothers and sisters of mine, you did for me." Thank you, Forest City SDA church, for heeding God's call and being the hands and feet of Jesus!